Hack for LA is taking an iterative approach to Metrics gathering. Using readily available tools now, and building custom tools to model, grow, and serve our sector specific community.
We currently use Google surveys extensively and make the responses available publicly.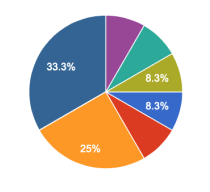 Metrics
Check out our Survey Results
VRMS is a browser-based software tool created by Hack for LA (HfLA) to curate participant journeys and further the organization's goals of workforce development and project impact.
By collecting and using relevant data VRMS will be able to automate repetitive tasks; match volunteers with projects, relevant training, and job opportunities; measure engagement with projects and activities; and surface insights to improve organizational effectiveness and the volunteer experience over time.